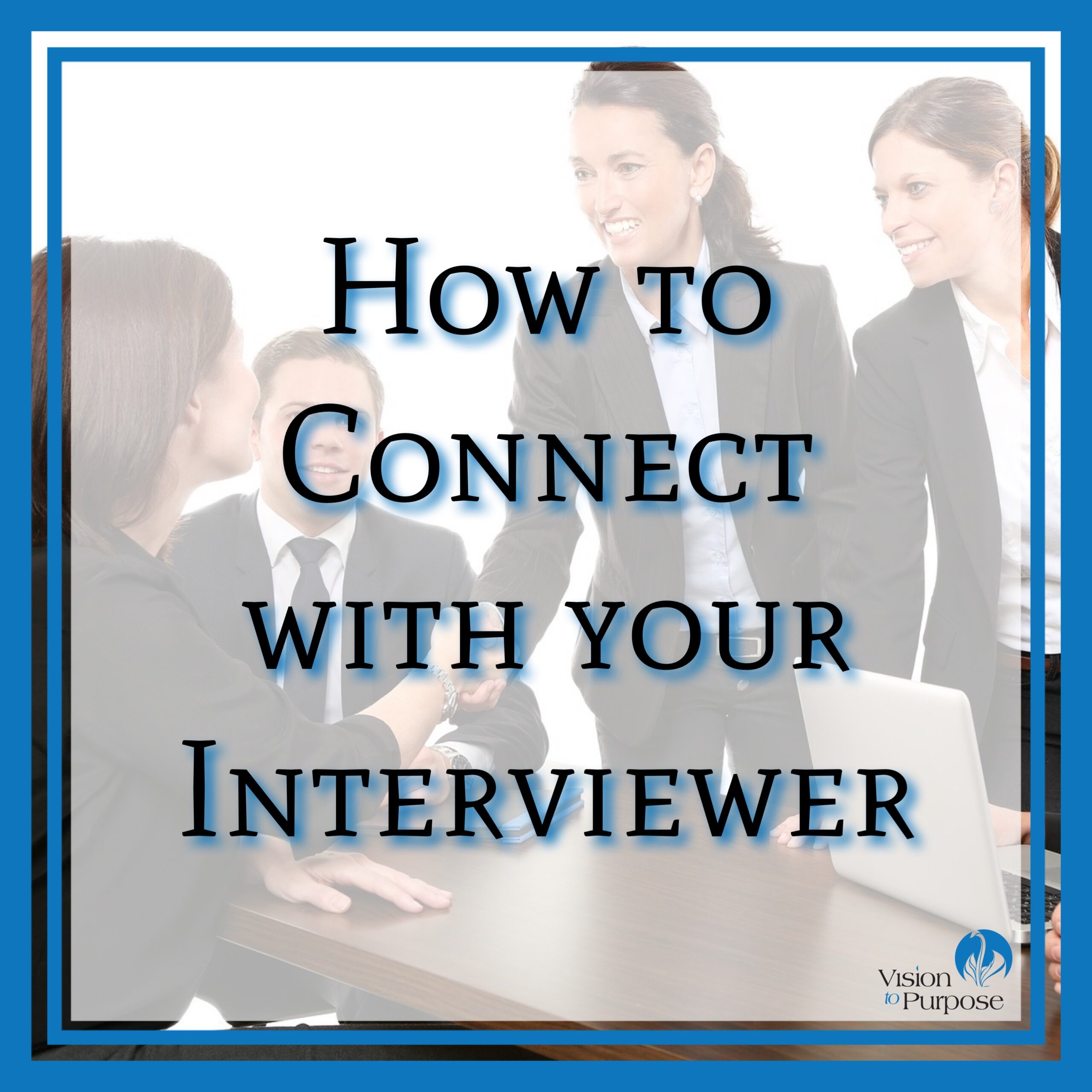 How to Connect With Your Interviewer
There are a lot of factors that determine the level of success of an interview. From the content of your resume to the way you respond to questions, you are working to build a rapport with your interviewer(s).
No matter if you meet with the person who will be your direct boss or a team of screeners, one thing is for sure – they will look favorably on candidates that made a great connection with them. If you want to be one of those favored candidates, then this article is for you! Keep reading for tips on what you can do before, during, and after an interview to make a positive connection.
BEFORE THE INTERVIEW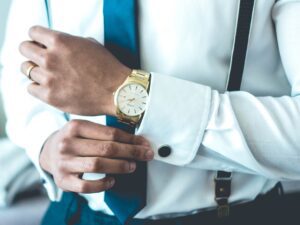 Don't underestimate the importance of preparation and performance during the leadup to the main event. This is the period that starts when you find out you'll be getting an interview and ends the moment you walk into the interview room.
First, it is wise to research the company you'll be interviewing for and, if possible, your interviewer. Having some basic knowledge of the company's mission and your interviewer's role will give you opportunities to inquire and connect on a personal level during the interview. Preparation shows that you are interested in the company and its people, not just the job you're interviewing for.
Making a connection with your interviewer involves establishing a good rapport. Employers are looking for recruits who will contribute to a positive work environment and interact well with clients, coworkers, and supervisors. Developing a good rapport begins the moment you walk into the door of the building. Be warm and friendly to everyone you interact with because you never know who is watching. Often, interviewers will ask secretaries, assistants, or receptionists about their interaction with you. Be mindful of your behavior, body language, and manners while waiting to go into your interview.
Pre-interview is also the time to put some effort into your appearance. I once spoke with an employer who passed over a qualified recruit because of her chipped toenail polish. The reasoning was that the recruit chose to wear open-toed shoes, but didn't pay attention to her chipped polish, and in a job that required a lot of attention to detail, she would not be a good fit. I know this story may sound slightly ridiculous, but it is true, and it is a good illustration as to why you need to pay attention to your appearance.
When you invest in yourself, you're subliminally portraying that you are worth investing in, and other people will want to invest in you as a result. People who present a polished exterior automatically exude more confidence. When you have confidence in yourself, others will too. Not to mention that polished professionals make a company look good. I know, I know, I also wish we didn't live in such a superficial world, but the reality is – we do!
DURING THE INTERVIEW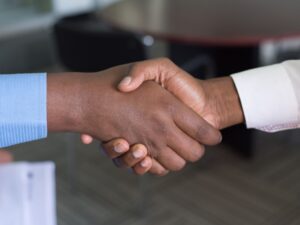 Building a rapport goes beyond what you will say regarding your skillset. It has to do with how you relate to others personally and how you make them feel when in your presence. When your interview begins, introduce yourself, and offer a warm greeting. Be friendly, personable, and exude warmth and enthusiasm. Be sure to repeat their name when they introduce themselves (It is so nice to meet you, Mr. Smith).  Don't forget a genuine smile and a firm handshake.  No one likes shaking a limp hand, and it's even worse if you only offer the tips of your fingers!
While everyone is settling in, you can engage in some small talk and ask a couple of questions of your interviewer, such as, "How long have you worked here?" or "Have you held other positions with the company?" or questions about the company culture.  People love to talk about themselves, so before the big questions aimed at you begin, it's nice to connect on a human level. If you're in a multiple interviewer setting, try to pay equal attention to everyone, not just those with whom you feel natural chemistry.
Additionally, be mindful of your body language. Sit up straight, make eye contact, and keep your arms uncrossed. Crossed arms serve as a visual barrier, and make you seem unapproachable. Leaning forward portrays your interest in a particular topic.
Practice your active listening skills. Ask follow-up questions or paraphrase complex messages to show you understood. A good interview should feel like a two-way conversation, not an interrogation. Remain calm and confident, and don't be afraid to momentarily pause to collect your thoughts before answering a question. Take a few opportunities to share appropriate and applicable personal information. This will make you more memorable and personable. People want to help people that they like!
AFTER THE INTERVIEW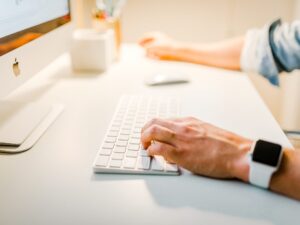 When the interview is over, stand up, smile, and shake the hand(s) of your interviewer(s). Thank them for the opportunity to interview, and feel free to tell them again how nice it was to meet them. If you remember their name(s), using them again as you say goodbye is a nice touch.
When you get home, follow-up immediately with a hand-written note, an email, or even a phone call. You will want to send a personalized message to each person that interviewed you.
If you do all of the things above, rest assured you did the best you could to effectively connect in your interview and leave a good impression.
For more help on your job search, I encourage you to check out some of our other blog articles:
You Might Need a Career Coach If…
Tips to Help YOU Stand Out from the Competition!
Why You Shouldn't Be Discouraged by a Failed Job Interview
ABOUT THE AUTHOR
Melanie Lemus is the Communications Specialist for Vision to Purpose providing self-help, business, and career-focused topics.
ABOUT VISION TO PURPOSE
Vision to Purpose is an organization dedicated to helping individuals and businesses succeed by offering tailored career, life, and business solutions.
Need a resume writer? How about a career coach? Perhaps a business consultant? Look no further, Dr. Bennett and the Vision to Purpose team can help! You can learn more about Vision to Purpose by visiting www.visiontopurpose.com.