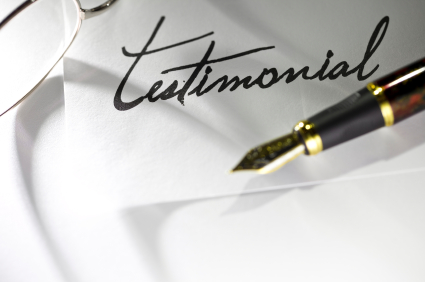 What People are Saying about Vision to Purpose
---
Results driven leader! Strategic Communications Expert! Change Management Professional! Jeannine delivers every time and is sought out by all executive stakeholders within a 20,000 personnel organization across 15 subordinate units. Her knack for strategic planning and insight into global operations are paramount to the functionality and decision making of the Chief Executive Officer. Jeannine is diligent and meticulous on every endeavor providing "only the best" quality results during every project. It has been a pleasure to serve with her and a privilege to work with her on our team.
Consummate Professional…Trusted Advisor…and Dedicated Leader of the NECC Front Office Team! Dr. Bennett not only excels at every endeavor, but was pivotal to the successes enjoyed by NECC through her actions as Director of my Commander's Action Group. Jeannine's ability to link national defense strategy with the needs of fleet operations is superb, and provides the Commander with the critical knowledge necessary to direct global operations and strategic communications. Dr. Bennett is a tremendous asset and will ensure the success of any command, or organization which has the privilege of having her on board!
While pursuing adjunct teaching opportunities, I became frustrated. I felt as if my resume had fallen into the black hole because I was not getting any responses. Dr. Bennett reviewed my resume and helped me completely rewrite it. Not only did she guide me in the right direction with the resume, she also explained why the changes were necessary. Invaluable advice for which I am eternally grateful. I received immediate responses with the new product which ultimately led to not only one teaching position, but two.
Jeannine Bennett is an exceptional leader who truly understands and effectively employs strategic communications. Dr. Bennett has been instrumental in bringing new ideas and new tools from concept to practical application. With the emergence of social media over the past few years, she effectively works with senior leaders who are unfamiliar with the full range of communication tools available and crafts an effective communication strategic plan to achieve desired results. Jeannine Bennett is a true professional in every respect and great to work with.
I just wanted to say the resume not only looks great, it was very effective. I should have written this months ago, because I got a great job back in February, and your resume was a big help. You had done a regular resume, but when you found out I was a veteran, you agreed to do a federal resume as well. You even researched the Government defined specifics of the jobs I would be applying to so you could create a more accurate resume that would make it through the Government's computerized resume screen. I used the federal resume you provided when I created my profile on USAJOBS.gov, and with a combination of my degree, my military service, and your resume, I had an assessment score of 90 out of 100 for a job that I applied to. I got a tentative offer in November, the official offer on February 3rd., and started work on Feb. 22nd. During the few months between November and February, I had to turn down an interview offer with a large IT company because I wanted the federal job, and was in the process of finalizing the necessary paperwork. I never would have gotten that interview without your resume. Also, for the past few months, I have had numerous emails from companies and recruiters who saw the resume and wanted to talk with me. Sometimes I see the emails and think, where was this attention when I was unemployed, then I remember I never would have gotten this kind of attention because I wasn't using your resume at that time. Thanks again, what a great job you are doing, may God bless you, you are improving lives, you've certainly improved mine."
I had Dr. Bennett rework my resume as I'm switching careers. I have to say that I am highly impressed with her acumen and ability to accurately state what it was I trying to convey in my resume. I had responses immediately using the resume she devised. My new resume is completely different from my previous one and I love it. She was a pleasure to work with!
Jeannine is the total package in business — highly intelligent, driven, goal oriented, creative, passionate and positive. She balances these attributes with the ability to focus on tactical details while seeing how they fit into the larger strategic picture. No job is too challenging for Jeannine. If she doesn't know enough about a particular subject, she will proactively research it until she IS the subject matter expert!