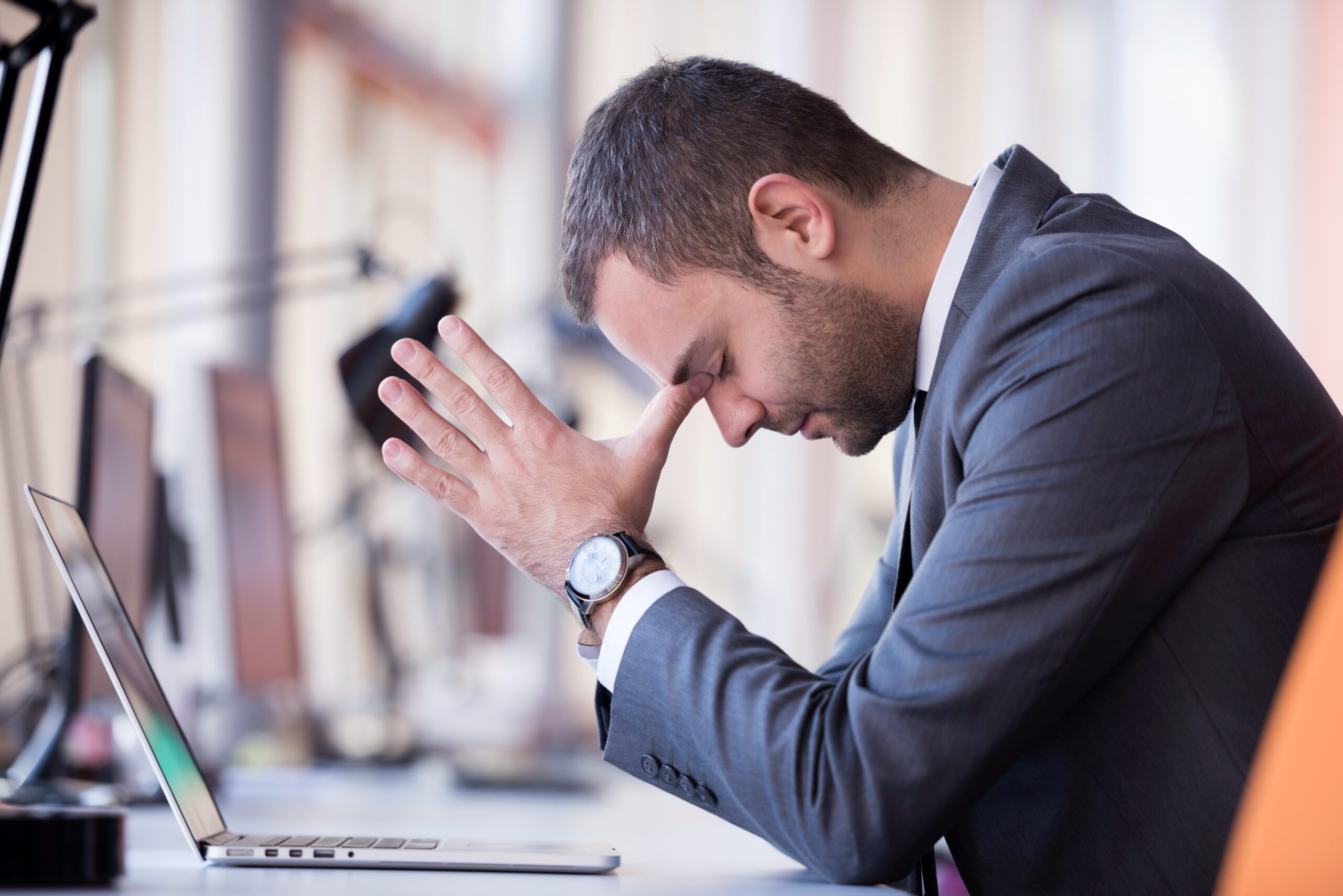 Most Common Reasons Your Resume is Failing You
In today's modern job market, designing a resume that sets you apart from the competition is a must. Clients tell me they sent out 100s of resumes and receive no callbacks; they are genuinely perplexed and discouraged.
Friends, just like technology has changed the way we work, it has also changed how we apply for jobs. The only way to get noticed is to create a resume using proven methods that ensure your success. I use a proven 3 x 3 method to help my clients achieve their career objectives. The 3 x 3 method is pretty simple. You can learn about it in my book, Breathe Life into Your Resume.
Most Common Reasons Your Resume is Failing You
If you are an individual who has been applying to jobs with no luck, your resume is the issue. Below are seven of the most common reasons your resume is failing you.
1. Your resume was thrown together at the last minute as a response to a job posting that just popped. If you were rushed then it probably doesn't contain the right information to get you noticed. See number 2.
2. Your resume doesn't accurately tell your professional story. It contains too much information and has become a needle in a haystack. Reviewers are short on time; you need to be clear and concise because they will not search for information to determine if you are qualified for the job or not.
3. Your resume isn't designed for the right audience. Did you know resumes are not a one-size-fits-all type of document?
4. Your resume is boring. You have not included anything in your resume that will make you memorable especially after the prospective employer has read 25 other resumes.
5. Your resume doesn't sell your true worth. You have 6-seconds to capture the attention of the reader, if your resume doesn't do that then you have already lost.
6. Your resume is not in the proper format and uses outdated language. A modern resume does not include an objective and does not use wording such as "responsible for or accountable for." Overused action verbs like "managed or led" are outdated too.
7. Your resume is not visually appealing. Today resumes are viewed on devices such as tablets, computers, and cell phones. You need to use lines, shading, color, and other elements if you want to stand out.
Learn How to Create an Effective Resume
To learn how to create a resume that will help you get one step closer to getting selected over your competition, getting hired by the right company, and getting paid what you are worth, I recommend checking out my new book, Breathe Life into Your Resume. In the book, I share the proven method I use to help my clients get hired at their companies of interest, receiving the salaries they desire. I provide step-by-step guidance, resume samples and templates, an action verb listing and a checklist to set you up for success.
A journal is also provided to help you accomplish the tasks you need to complete to design your resume appropriately.
You can get a paperback or e-book version of Breathe Life into Your Resume on Amazon.
If you are a Kindle Unlimited Subscriber, you can even get it for FREE!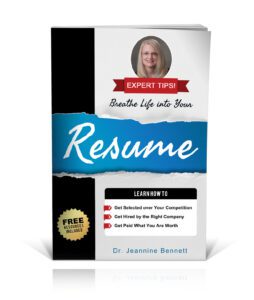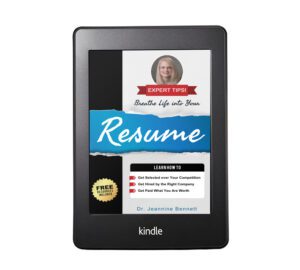 To your success! ~ Jeannine
Dr. Jeannine Bennett is the founder and CEO of Vision to Purpose, an organization dedicated to helping individuals and businesses succeed through the offering of tailored career, life, and business solutions.
Still need resume help? Look no further, Jeannine and the Vision to Purpose team can help! You can learn more about Vision to Purpose by visiting our website.
Schedule a consultation with Jeannine.